Helmsman
Our expertise and service. Your direction.
The only TPA with the strength and resources of a Fortune 100 company and the freedom to shape it your way.
Why Helmsman?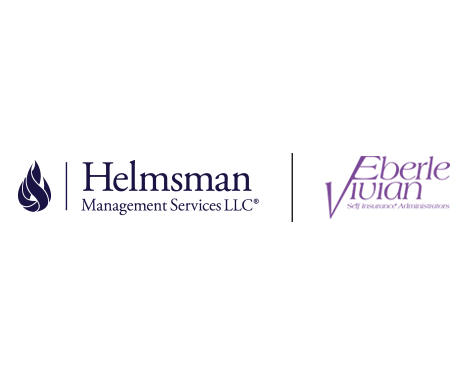 Growing for a stronger future. Together.
We are excited to welcome Eberle Vivian Inc. to the Helmsman family. With this new addition, we can continue to provide flexible solutions and meet the evolving needs of our customers.
The Helmsman Advantage
As a boutique third-party administrator, we're focused on:
Rolling up our sleeves to partner with you and help establish and manage programs to improve claims outcomes.
See our strengths
#1

TPA Team of the Year, 2018 & 2019

93%

Employee retention rate

98%

Customer retention rate
Get a Better Solution
Move smoothly to a new TPA with our time-tested approach.
Step 1:

Get approval from every carrier – current and past.

Step 2:

Determine the scope of transfer – verify included states, records, and claims.

Step 3:

Be aware of additional hidden fees built into contracts.
See the whole plan
"People are at the core of what we do. With their knowledge and expertise and our ability to tailor solutions, we deliver superior results."

Stats Source: Business Insurance, 2018 Claims Survey